The u12's had a great Northern Tour over the weekend 9th/10th March 2019 managing to win both games. All of the guys took huge steps forward in their lacrosse self-confidence and skill and understanding of the game.
There was a slight delay at the meet (no names, no pack drill) but 'the Red Flash', with the team on board, was rolling by 6.30 on Saturday morning – yep, that early. The kit followed a little way behind in Elle's sturdy VW.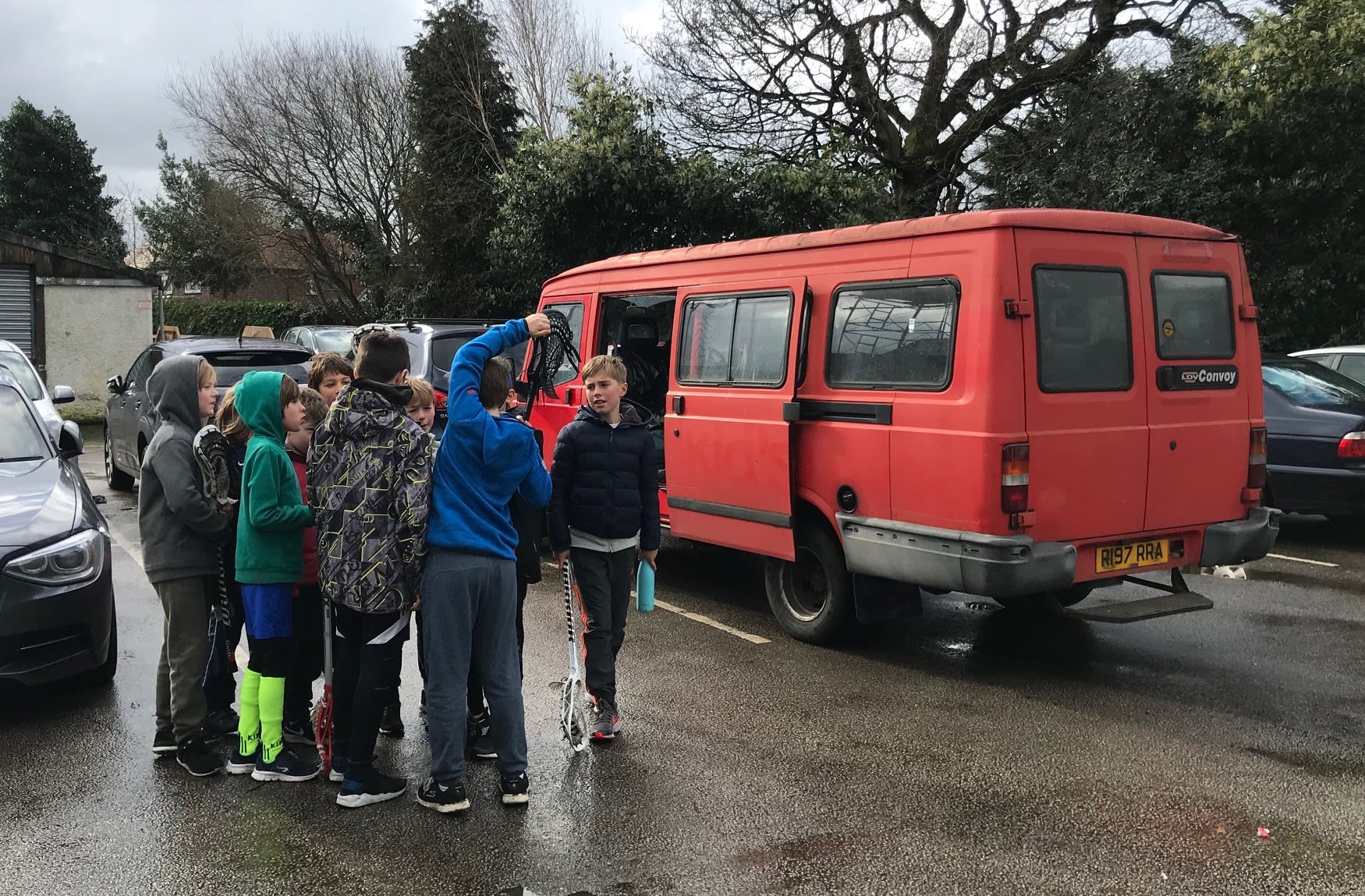 A trouble-free journey with a short 'comfort' break brought us to Brooklands by 10.15am. We had a short wait for the kit and started the game quite slowly so Brooklands were able to establish an early two goal lead. The team began to take control of the game from half time onwards but some odd shooting decisions kept the game quite close with a 7 – 4 score at the final whistle.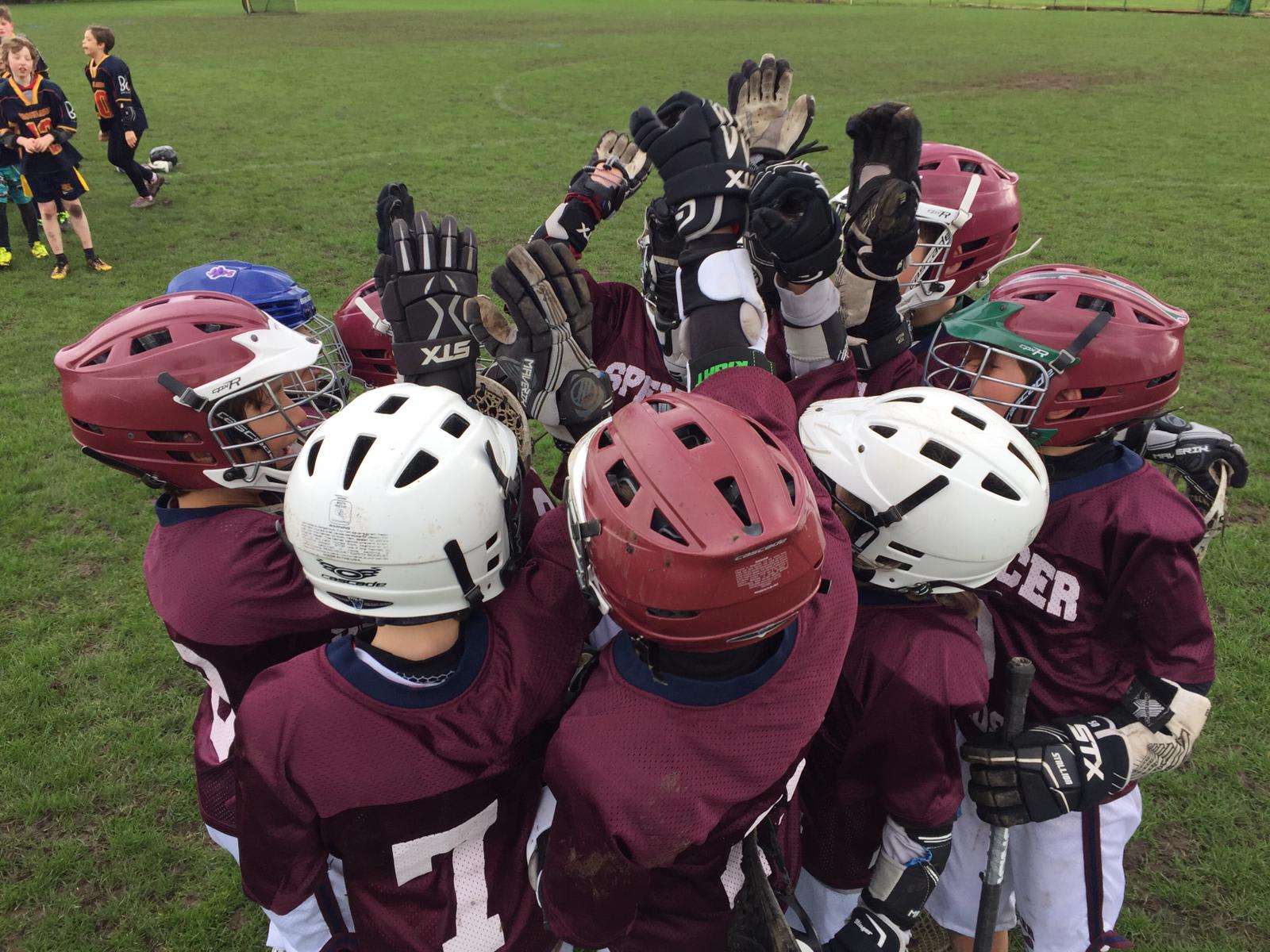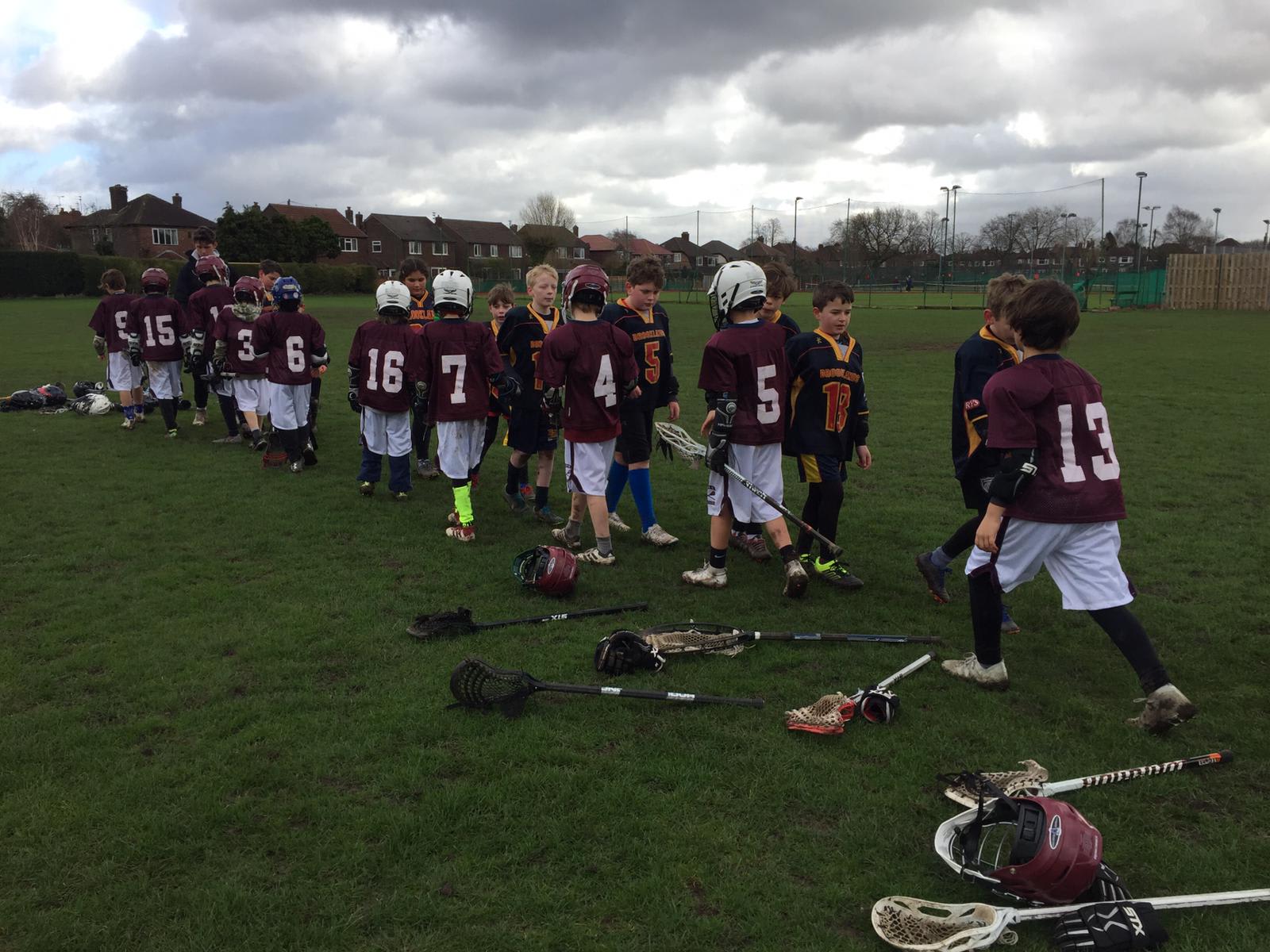 A clean team made it to our scout hall 'home' after an afternoon dodging waves and riding the flume in the pool at Hyde. This was pretty handy as Kit, Henry, Max and Quincy had fingers deeply involved in 'The Spotty Dick'. The regular set of games followed dinner and the guys settled down for the night pretty well.
Norbury is a tricky place to find on a Sunday morning, especially if it's your first visit - actually the first time we've played there in our 30 – odd years of Northern tours. We were given a very warm welcome, received great hospitality during and after the game and now have some good new friends - all despite some pretty horrific weather and a muddy pitch early on. Mud? That's what lads supposed to like!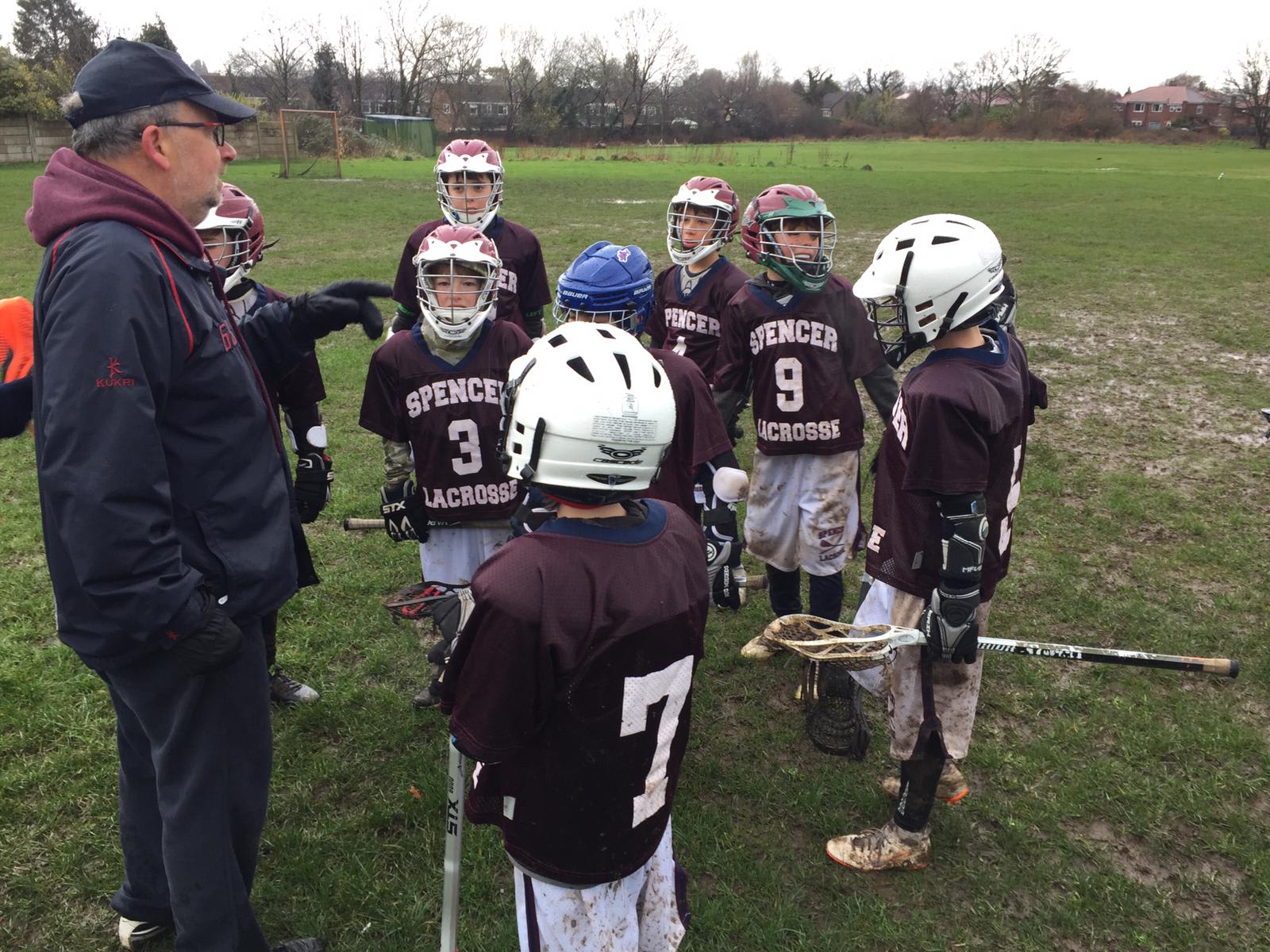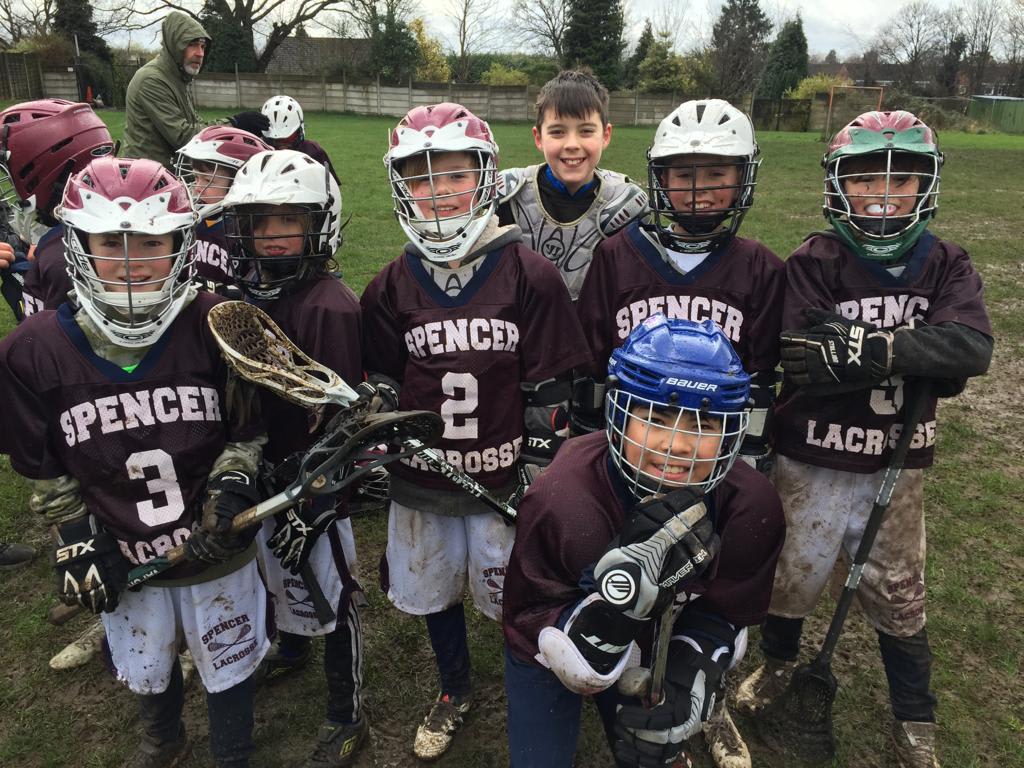 Another slow start allowed Norbury to jump out to an early two goal lead. As the game progressed the team led by Jack and Ben, who were both outstanding and were ably supported by the rest of the guys, slowly overhauled Norbury as the rain eased and the pitch started to dry. Though Norbury were always a threat, we began to moving the ball pretty well, especially on the break, to score nice team goals finally running out winners 14 – 8.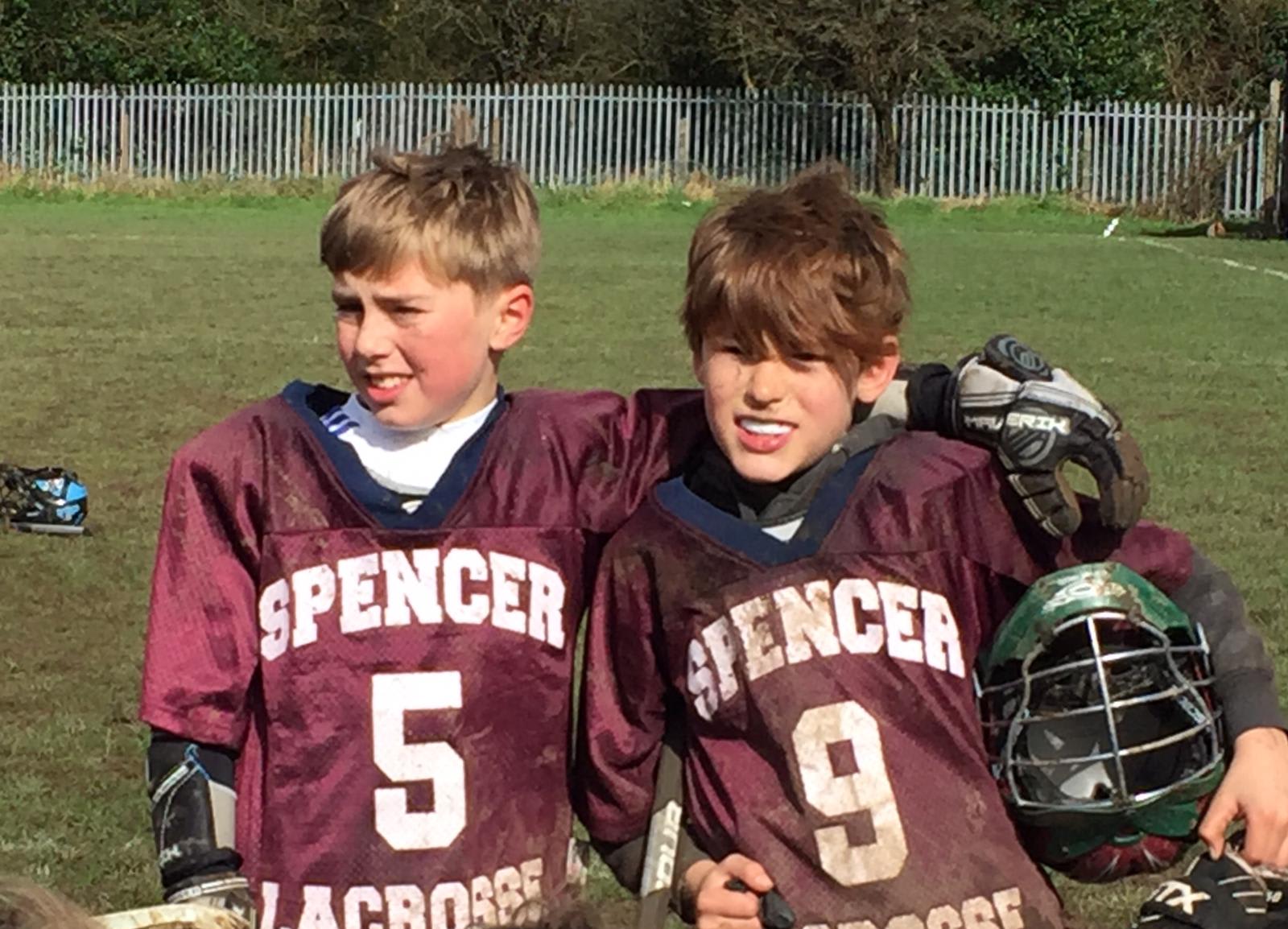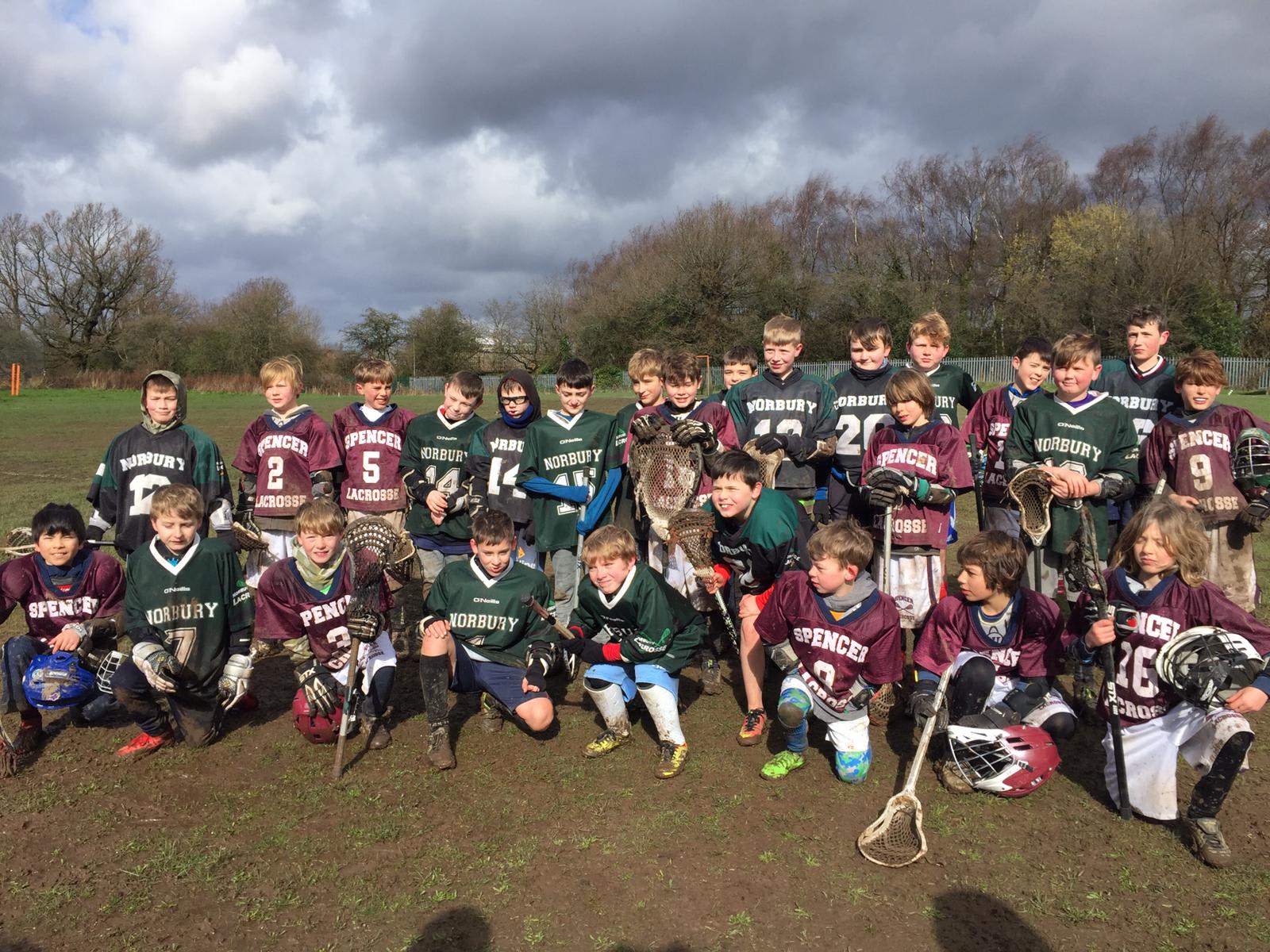 Two good age group games played in a great spirit and thanks again to Brooklands and Norbury. A very worthwhile weekend.
One of the Norbury parents videoed the Norbury game – which can be viewed below:
The Team: Alan, Ben, Dylan, Finn, Henry, Jack, Kit, Max, Oliver, Otis and Quincy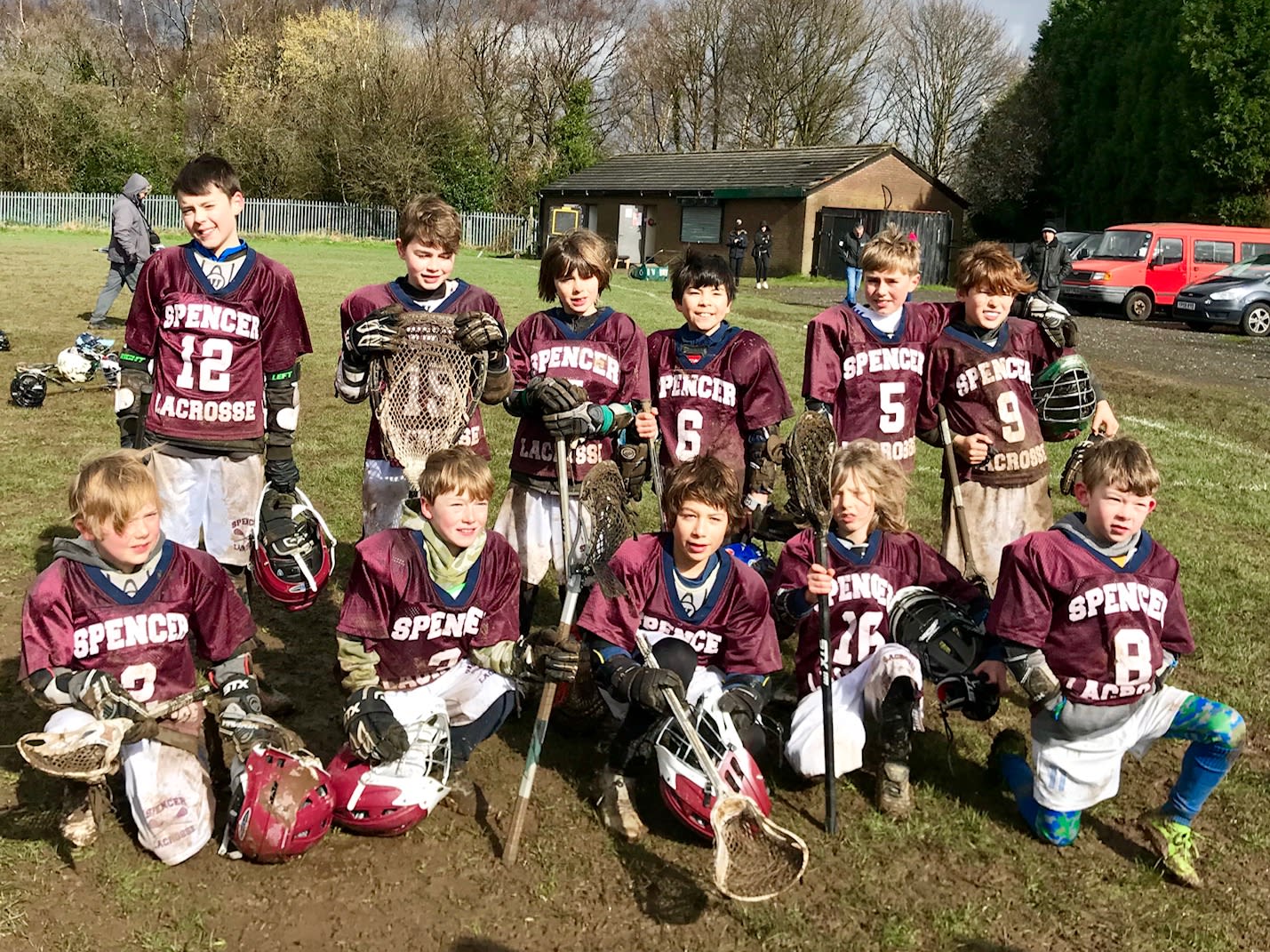 In Support: Peter, Elle, Richard & Richard and Chris, Gill & Glenn (achievers of 'cap approved' status)