Saturday saw the 2017/18 season get underway in true style at the Sparrows Nest. Marking the introduction of a Spencer 4th team to competitive action and all teams at home, thanks to Hitchin who kindly reversed their fixture with the 1s, Fieldview saw some fantastic early season action.
Results
Spencer 1st [33 – 2] Hitchin
Spencer 2nd [12 – 8] Spencer 3rd
Spencer 4th [6 – 8] Spencer select (Canterbury rearranged)
Spencer 1st vs Hitchin Match report (Tom Roche)
We hosted Hitchin this week, who generously offered to play at Spencer. Although the score was a lopsided 33-2 it was hard fought throughout and Hitchin never let off. Will Walker was excellent dishing out goals and assists left right and centre. We're really pleased with how preseason has gone and I think it showed, next week we'll have a full team together to play Hillcroft, we can't wait!
Spencer 2nd vs Spencer 3rd (Felix Bull)
This week the 2's welcomed the club 3's to East 1. The game was a highly contested close fixture with lots of new faces. The score was close until the final quarter where we pulled away, winning the game 12-8. Big shout out to Man of the match Ollie Prescott who played a commanding game in offence. The 3's played with passion and fought hard for every ground ball, bringing a lot of intensity to the game that was eagerly watched by the fans. Next week we play host Epsom in Earlsfield.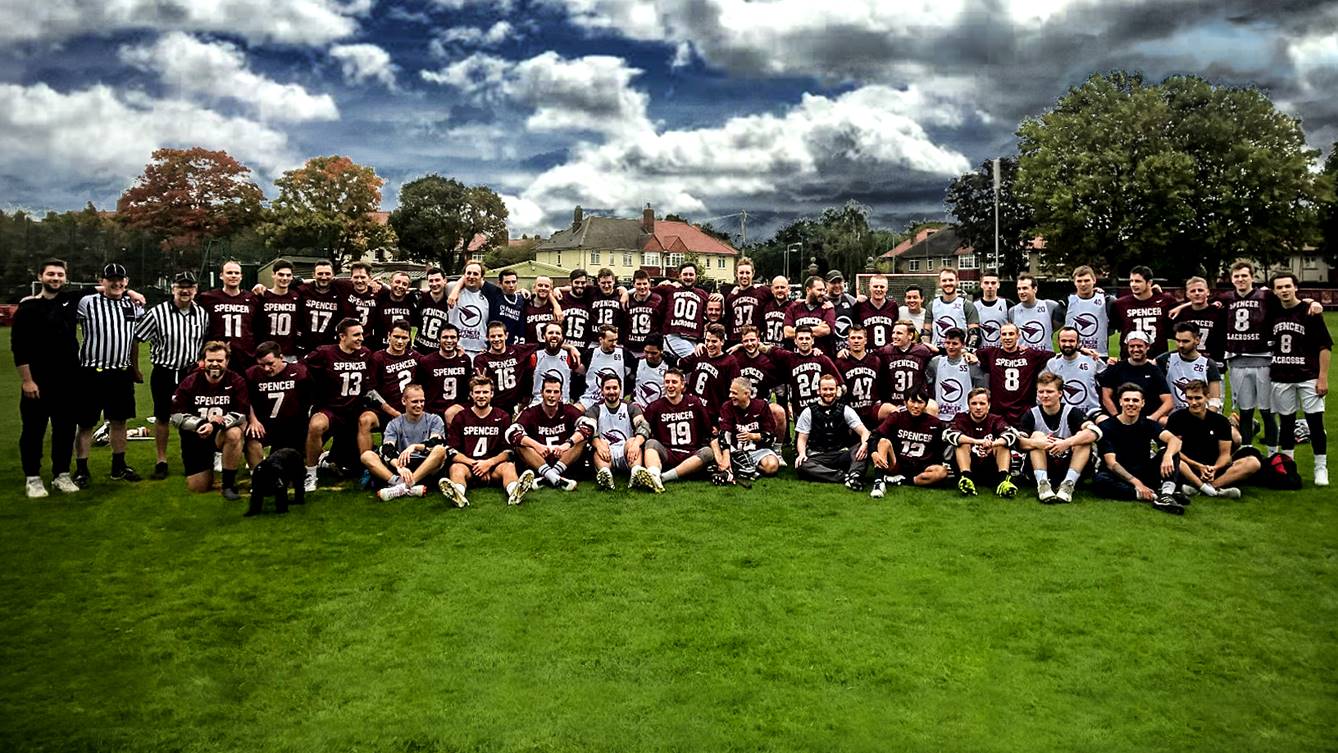 Now for the opposite side of the story!
Spencer 3rd vs Spencer 2nd (James 'Moose' Morrison)
Newly promoted Spencer 3s played last season's league runners up, Spencer 2s, for the East 1 season opener at the Sparrowdome. A special occasion marked with a fantastic end-to-end game and some great team lacrosse – the 3s nearly causing an upset by taking the lead early on with James 'Moose' Morrison dominating the face and slick early goals from Dave 'Crease Man' Gubbin. Going into the final quarter there was just one goal in it, but ultimately the talent and stamina of the Spencer 2s took them to a 12-8 victory. It's on the road next week as the Spencer 3s travel to Oxford Uni looking for their first win of the season.
Spencer 4th vs Spencer select (Ben Thompson)
Overall it was a great performance in the Spencer 4s vs Spencer 2s/3s Select game (after Canterbury requested to rearrange the scheduled league match). It was the inaugural game for Spencer 4s with some top class performances. A number of players will be putting pressure on for a position in the 3s. The final result was an 8-6 loss in what was a close game all the way. Multiple performances of note but Alex McIvier stood out in the midfield on debut. There was also a first lacrosse goal for Jack Berk – as he drove from behind before dumping into the corner. Next week takes Spencer to Hitchin and the 4ths will be hungry to get their first victory!!