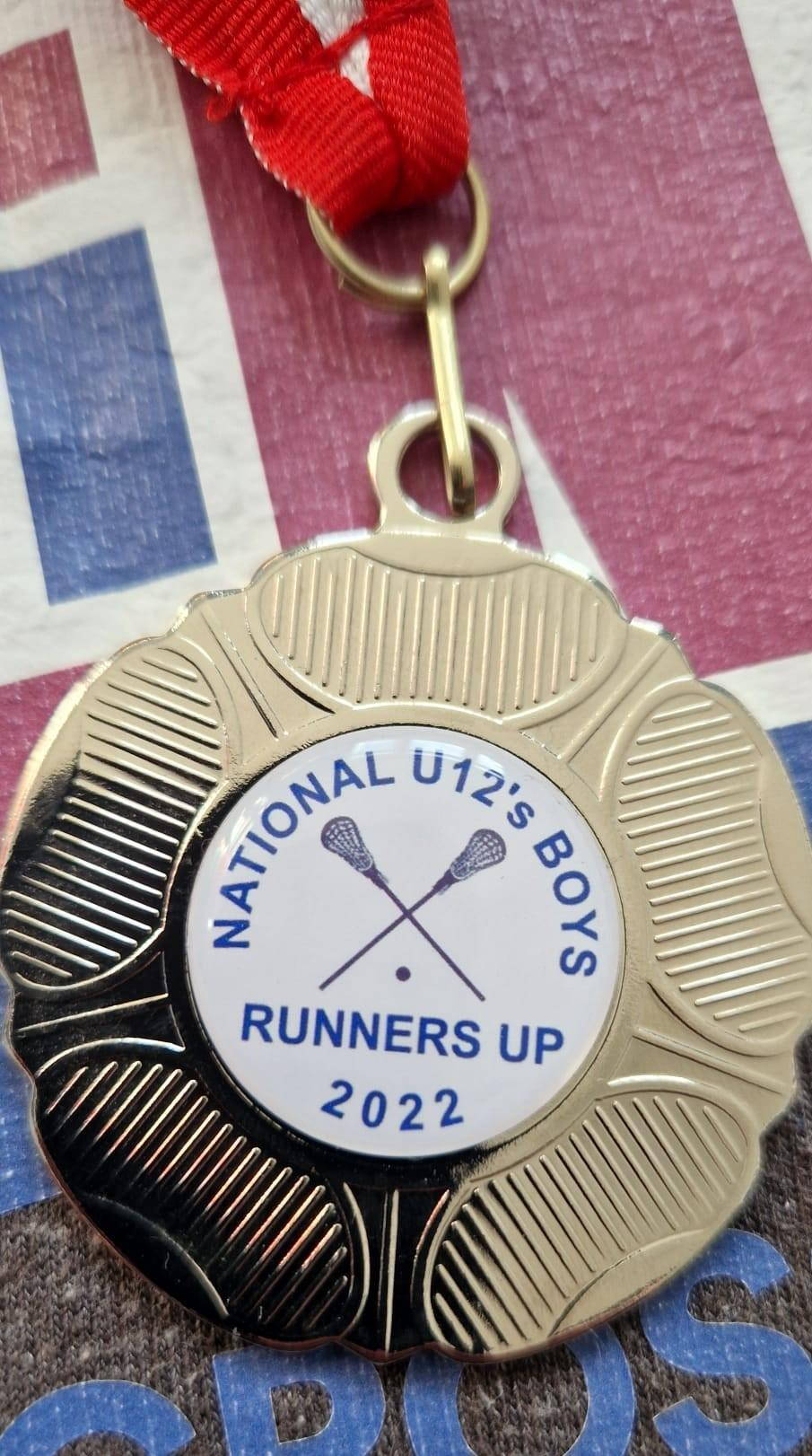 Following on from the Men's First Team's recent success in the National Clubs Championship the U12 team travelled to Cheadle Hulme hoping to repeat that success – and came soooooo close.
With a 9am sign in, the Club decided to make a weekend of the event travelling to Manchester the day before blowing out the journey cobwebs in Hyde Leisure Pool and refuelling that evening with pizza in the upstairs room at Bellini's in Cheadle.
The Tournament was a large round robin and started with a one goal win over Cheadle followed by a mix of tough and easier wins, including a surprising win over Poynton who had looked very dangerous.  All until Heaton Mersey – a tough and close fought tie.
We awaited the official announcement with an undefeated record ……. but the same as Heaton Mersey.  Spencer and Mersey were tied on points.  Then the announcement – "Heaton Mersey 8 goals against, Spencer 9 goals against".  Mersey were winners.  Spencer, unbeaten but in 2ndplace.  Ouch!
Tough on the day but in hindsight, being runners up in a National Tournament isn't too shabby and is considerable reward for the effort the lads have put in over the years since picking up the game playing PopLax in school and progressing to Field Lacrosse at Spencer.  And it was just a great weekend!
Onwards & Upwards!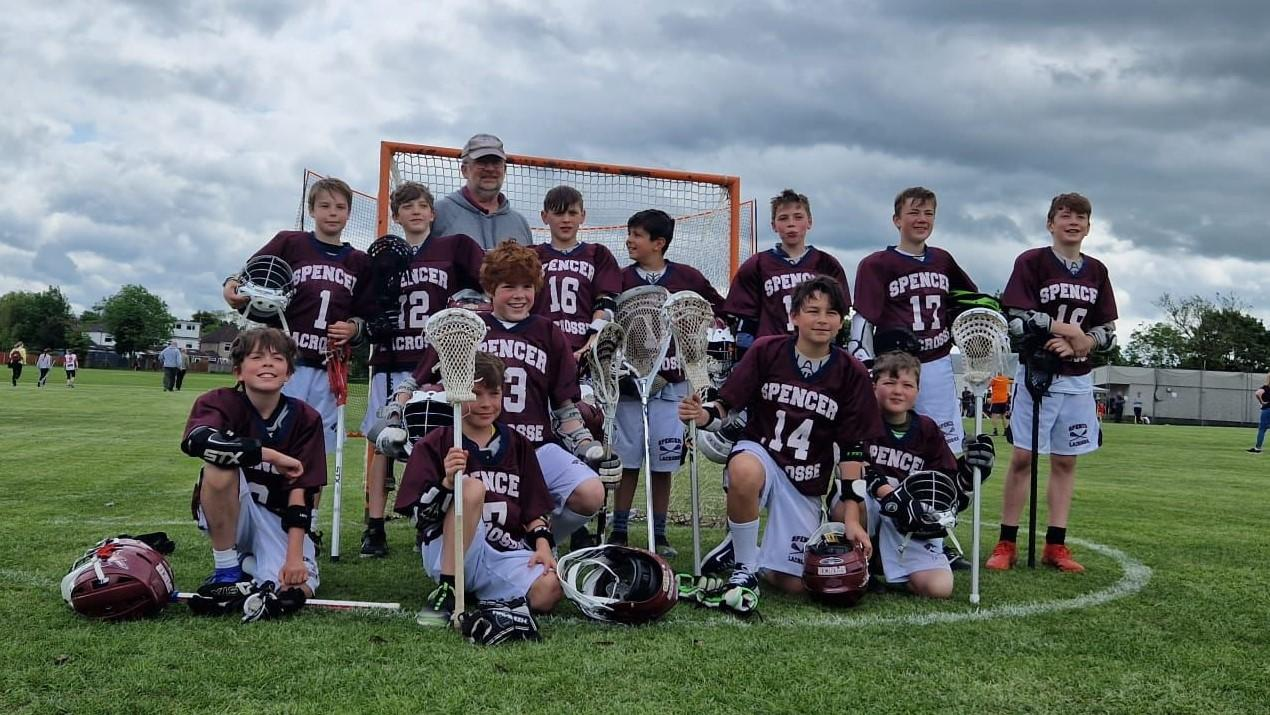 The Team: Seb, Ben, Thibaud, Max, Isaac, Quincy, James, Flynn, Matty, Alex, Finn, Dan.