Chris Hockey, 17, was a latecomer to lacrosse when he started playing just three years ago. However, he found in it the perfect outlet for a natural athleticism and competitiveness, and discovered a sport he came to love. He has never looked back, moving to Spencer when he needed to play at a higher level and hone his skills as a face-off man, a specialised, rather unique and absolutely crucial position in lacrosse.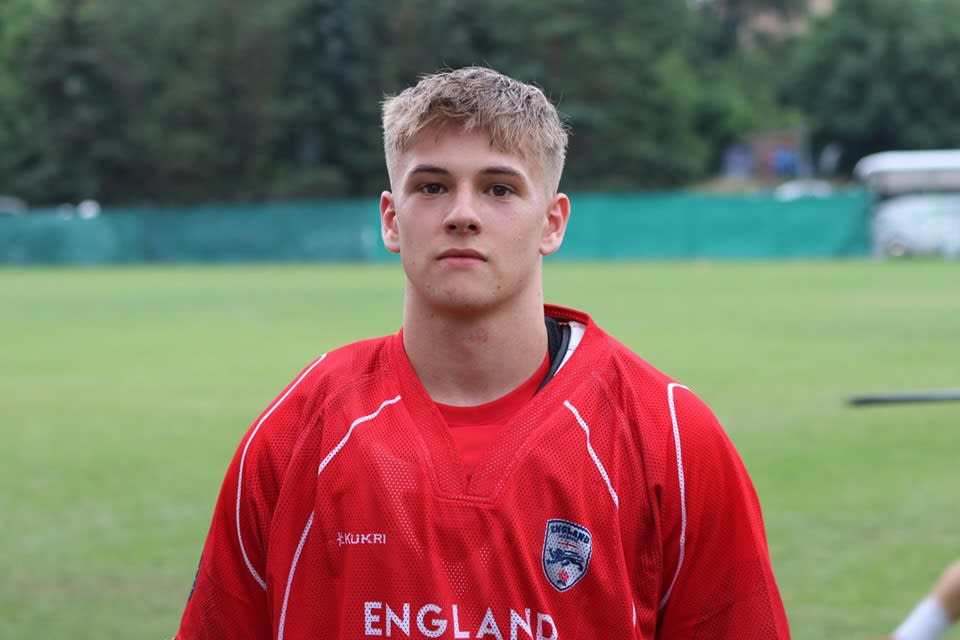 He was a member of the U20 England team which took gold in the European Championships in Prague this summer. It was clear to all who watched that he relished the big stage and the challenges of international competition, frequently coming up trumps at the most important moments.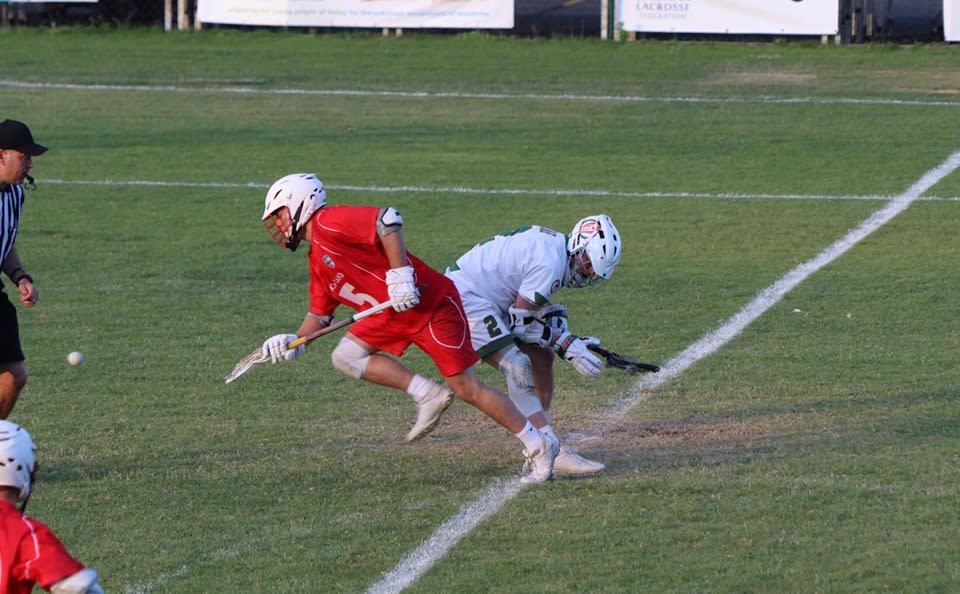 We sat down to hear Chris' story and learn more about his summer triumphs.
Spencer Lacrosse Club: Can you tell us a bit about your sporting background? Why did you take up lacrosse?
Chris Hockey: I have never really played a team sport before. I previously swam and am a trained lifeguard, as well as doing musical theatre for 8 years with dance and playing some school rugby 7s, so I would say I have always had quite an active background. I took up lacrosse aged 14 after hearing how one of my American cousins had just picked it up in his freshman year of high school. I signed up for an Under-16, mixed lacrosse tournament entirely for beginners called the Surrey Youth Games, and played for Surrey Heath. (We lost every game!) From there, I joined the Guildford Gators junior boys for their first ever season, before graduating to the senior team the next season and playing in the U17 England Academy. I transferred to Spencer for the 2018/19 season whilst being in the training squad for England for the 2020 U19 worlds, which I am still in.
SLC: Was there someone important in your development as player?
CH: Luke Wylie first taught me the game and continues to teach me, pushing me to be the best player I can be, and to hold myself accountable. Rob Ingham Clark is also a mentor of mine who is constantly teaching me what it takes to not only be a good player but a good person and a man off of the pitch.
Both have played a huge role in my development as a player and I owe them a lot.
SLC: You joined Spencer in 2018. Why did you move from Guildford?
CH: I made the England U19 training squad for the 2020 U19 World Championships in Limerick, Ireland. That naturally demanded a higher level of play, which Spencer offers – as well as being in a friendly, yet competitive environment with excellent teammates, which to me is everything I look for in a club.
SLC: And how have you found playing for Spencer?
CH: I have enjoyed it massively. I love how you have to earn what you want to achieve- nothing is given to you and it's down to yourself. My teammates are all very supportive and made me feel at home instantly, which is important to me, especially being a young person moving to London's largest club. At Spencer you have the really valuable opportunity to play at various different levels within the club, make contacts in lacrosse world and to meet a variety of people from around the country.
SLC: The face-off position requires some very specific skills. What kind of training do you do?
CH: The majority of it is reaction work - trying to train my reaction times to become that fraction faster, and that is done by going through faceoff motions in response to a whistle. The rest is down to technique. The faceoff is all based on angles: a lot of work goes into tweaking tiny movements in my biomechanics that can have huge effects that you might not see from the outside.
A lot of it now comes from my England coaches and film study, either of myself or American college players that allows me to see exactly what specific moves can do and how react in certain situations. The rest of the training is all physical. Faceoff men are often the best athletes on the pitch due to the intensity, fight for groundballs, need to generate transition and to play defence. A lot of time is spent in the gym, with heavy focus on core work.
But at the end of the day, great speed beats good technique. It's a game of speed and power, with a technical underlining.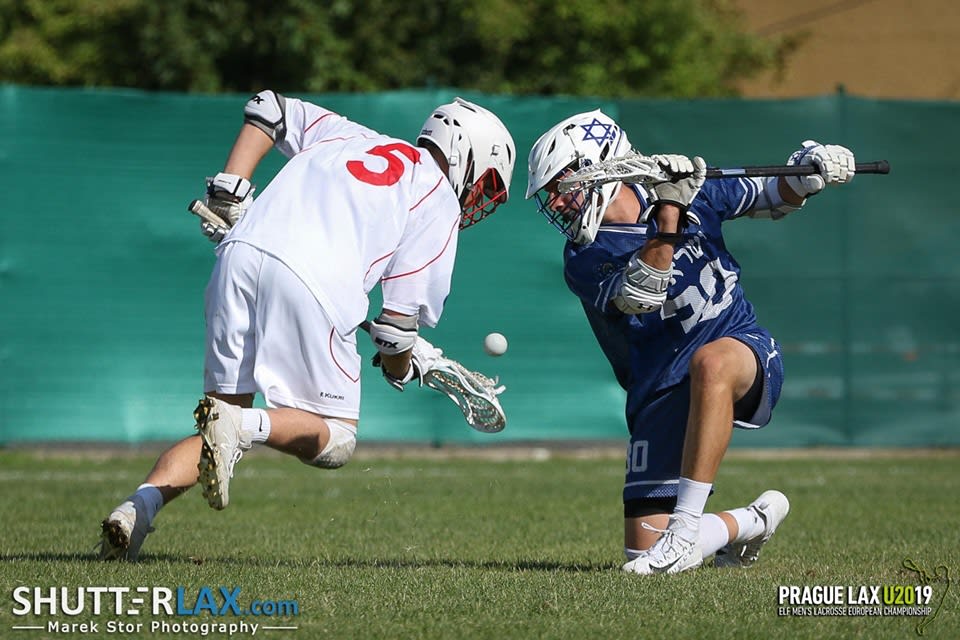 SLC: Face-offs used to be - let's say - unglamorous, but that has changed in recent years. People now realise how important they are. Can you describe what is so good about taking draws?
CH: The knowledge that you have an opportunity to impact the game so directly. Also, just the feeling of coming up with a three-on-one groundball and getting it safely to your team, or winning the ball clean out in front leaving the opposition in the dirt, or just throwing the opposing faceoff man on edge by remaining unpredictable. With all these feelings, you just feel powerful.
SLC: Playing for your country is a dream for most people. Did the reality live up to your expectations?
CH: Undoubtedly. I was treated like a professional for the whole time, and it all felt like the real deal. From pregame film study, stat review, massages, meetings, nutrition, wearing tracking GPS during games and having 300 people supporting you felt unreal. But of course, the ultimate feeling was putting on the jersey, wearing England across my chest and walking out onto the field to play. That alone would have been enough for me and it was indescribable.
SLC: There must have been some tough moments too?
CH: The toughness really came when we went from steam-rolling teams in our pool to taking a hard loss against Germany in our pool-stage game. It brought us back down to reality but it also made us stronger as a team. We came back to beat them 9-8 in the final.
SLC: Do you have a favourite memory?
CH: The obvious answer would be winning the final. But actually winning the over-time faceoff against Ireland in the semi-final which led to the game winning goal, and ultimately a trip to the final, is something I'll always hold on to.
SLC: Can you describe what is was like to play in a European final?
CH: To put it simply, no. But singing the national anthem in front of a stadium crowd, and getting the privilege of captaining to a win with 2000 people watching online and with family in the stands puts some perspective on it. It was even better because no one expected us to win, to bounce back from such an aggressive loss to Germany in the pool stages.
SLC: Do you have any aspirations for the future in your lacrosse career?
CH: The U19 World Games in Ireland in 2020 is next on my radar. I would like to make Spencer first team this season and the play the highest level of university lacrosse I can from scholarships I have been offered. Further ahead, I want to play for the England U23s and then, ultimately, the senior national team.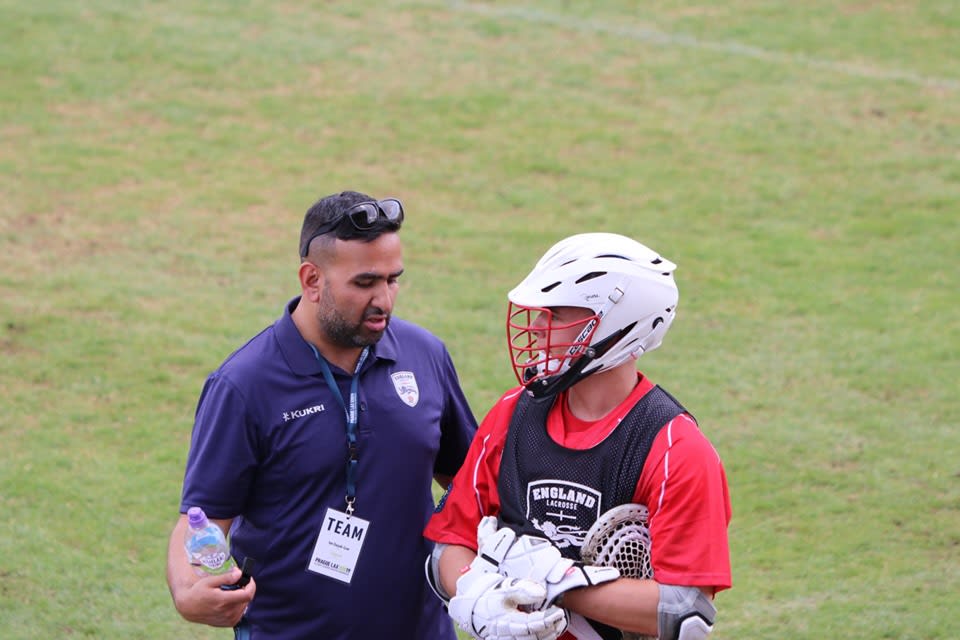 We send a massive thank you to Chris for taking the time to talk to us, and wish him all the best for his future career at Spencer and beyond. We are so proud to call him a Sparrow!