Well, despite the best efforts of Covid, we managed to run quite a lot of lacrosse over the summer.

We were able to run a short u12 programme, taster sessions for girls and boys, take a trip down to Hampshire to sneak a u12 win against Pythons and close off for the summer with a PinBall game against Richmond as well as wins at u12 and u17 also against Pythons.  All considering, a really good summer!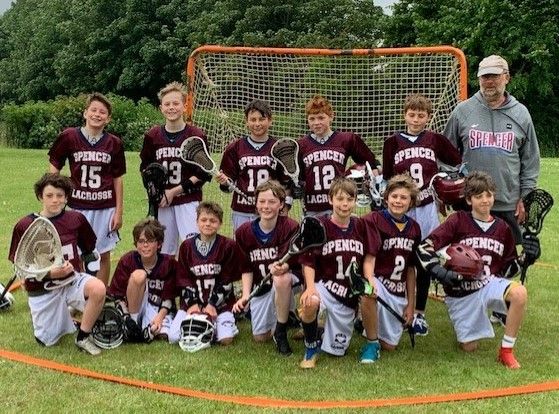 There's a photo of the u12 team that travelled down to Pythons attached (apart from the old guy on the right).

We re-start at Spencer at 10.30am on Sunday 5th September (9.30 for PinBallers and u11 girls).

You can find more information on our Juniors page and sign up through our Membership forms.

Have a great summer and I'll see you on 5th September.

Best wishes,
Pete