Pre-season summer training will take place every Sunday throughout August on Clapham Common behind The Windmill pub. The first session will start on the 2nd at 11am and finish at 1pm but please aim to be there 10:45 to ensure a prompt start.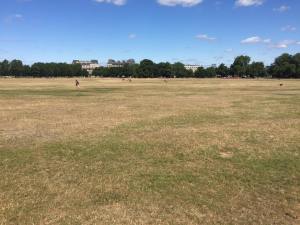 The sessions are open to the entire club, university students who wish to train over the summer and other players of all abilities. We encourage you to bring Boots/astros, water and as much kit as you can as the club has limited supplies.
There is no charge for the sessions but please feel free to bring some cash as we will be heading to pub afterwards. For club members hoping to play this season it is worth noting that attendance at these sessions is taken into consideration for selection.
August 2 – 10:45
August 9 – 10:45
August 16 – 10:45
August 23 – 10:45
August 30 – Cancelled due to SW4 festival and bank holiday.